Welcome To
Taft Middle School
5200 E Avenue NW Cedar Rapids, Iowa 52405 | 319-558-2243
A message from our principal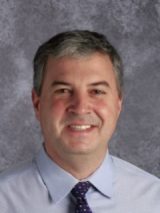 Taft's mission statement is to provide a quality education for all students while educating the whole child in an atmosphere of respect for self, others, and the school environment.
We believe that every child has the right to be challenged academically. We provide enrichment for students who seek additional experiences while also offering help for students who are struggling.
While we always place academics at the forefront of everything we do, we also realize the incredible importance of the fine and performing arts, athletics and wellness, character development, and student interest organizations.
We believe that all people should be treated with compassion and respect.
Be Proud! Be a Tiger!
Gary Hatfield
Principal